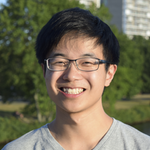 Andy is a sophomore in Mather House, studying Human Developmental and Regenerative Biology. He grew up in Canada and Taiwan, and loves being here in Boston. Things he likes includes mango shaved ice, playing volleyball and viola, and watching TV shows and movies. What he loves most about TCS is getting to know everyone, and he is excited about meeting new people!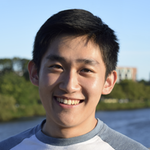 Andrew is a sophomore in Mather house. He concentrates in Human Developmental and Regenerative Biology. Born in Taiwan and raised in mainland China, Andrew is intrigued by topics surrounding international relations. He is so excited to meet all of you at TCS events in the near future!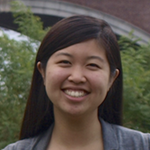 Belle is a sophomore in Leverett. She concentrates in Ancient History (Greek and Roman). Originally from California's Bay Area, Belle loves learning new languages, eating, singing, spending time with animals and meeting other people who are also hella chill.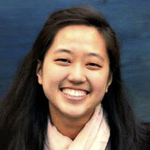 Sarah Tsou '17,
Secretary
Sarah is a junior in Quincy House, studying History and Science with a focus on the history of medicine. Originally from sunny San Jose, CA, she is also very involved in music, dance, and public health outreach. Sarah loves traveling, spending time with friends, eating good food, watching TV/movies, and is a huge Criminal Minds fan!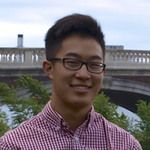 Lloyd Chen '17,
Finance Chair
Lloyd is a junior in Winthrop house. Originally from New Haven (relax), he's thinking of concentrating in Human Developmental and Regenerative Biology with a secondary in Women and Gender Studies, but honestly has no idea what he's doing with his life. Lloyd loves eating, bubble tea, and meeting new people!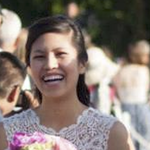 Michelle Ko '18,
Cultural Chair
Michelle is a sophomore in Kirkland. She's originally from sunny Southern California (what is snow? when will it stop raining?) and her concentration is English. Michelle enjoys dancing, listening to music (especially Sam Smith), watching TV/ movies, and most importantly eating, as evidenced by her Snap Stories. Michelle's very excited to be part of TCS Board and can't wait for all to come in this upcoming year!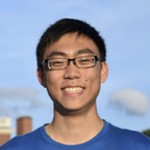 Hueyjong (Huey) Shih '18,
Educational Chair
Huey is a sophomore in Adams. He is originally from Gaithersburg, Maryland and is interested in studying biology and economics. Some of his hobbies include playing violin, tennis, frisbee, and ping-pong. Huey has been exposed to Taiwanese culture for most of his life through his grandparents and is looking forward to this year on TCS board!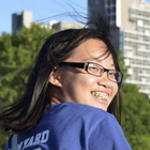 Michelle Ko '19,
Co-Social Chair
Michelle is a freshman in Matthews and is originally from Cockeysville, Maryland. She is interested in neurobiology, and likes to read, write, and watch TV (Downton Abbey, Game of Thrones, and Wheel of Fortune) in her spare time. Michelle looks forward to getting to know everyone of TCS!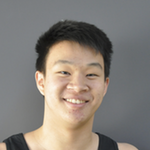 Curtis Hsu '19,
Co-Social Chair
Curtis is a freshman in Greenough and is planning on concentrating in economics with a possible secondary in psychology or statistics. Originally from Michigan, Curtis is self-taught in hip-hop dancing and loves meeting new people. He's super excited to be a part of TCS and is ready to bring the energy to the family!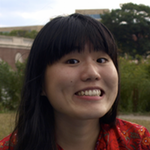 Annie Lin '17,
Webmaster/Design Chair
Annie is a junior in Dunster, concentrating in Computer Science. She is active in Women in Computer Science and solves rubik's cubes, though she does not consider herself very fast. Her other hobbies are like that of an old person- knitting, baking, gardening, biking slowly, and collecting knick-knacks.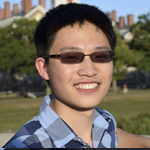 Alex Lin '19,
Publicity Chair
Alex is a freshman in Thayer who plans to concentrate in Computer Science. He is also a member of Harvard China Forum and the Asian American Dance Troupe. Though he grew up in New Jersey, Alex loves visiting Taiwan every summer and is very excited to join the TCS family. In his free time, he enjoys drinking bubble tea, playing piano, and squirrels.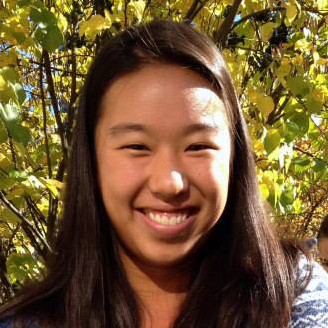 Monica Lin '17,
Internal Outreach Chair
Monica is a junior in Dunster House. She's from Chicago and is concentrating in Chemistry with a possible secondary in Neurobiology. She enjoys reading novels, eating fruit, and traveling to Taiwan.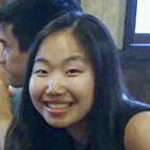 Enchi Chang '17,
Co-External Outreach Chair
Enchi is a junior in Lowell House studying Neurobiology with a secondary in Global Health and Health Policy. Born in Taiwan and raised in Boston, she delights in scouring local eateries for good Asian food and traveling to Taiwan and Japan every summer and winter to experience the extremes of heat and cold. Enchi enjoys a wide variety of music and sports and is so excited to meet you all!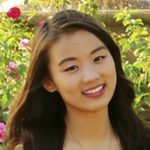 Allison Tsay '19,
Co-External Outreach Chair
Allison is a freshman in Apley. Her hometown is Kansas City, Missouri and she is interested in electrical engineering. In Allison's free time, you can find her strumming the ukulele, practicing taekwondo, or listening to Beyoncé. She is beyond excited to be a part of TCS!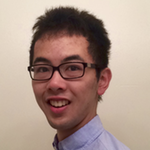 Robert Chen '17,
Alumni Relations Chair
Robert is a junior in Lowell House from Albuquerque, NM who studies Statistics and Computer Science. He is involved in community service, finance, and research on-campus. Robert's first language was Taiwanese, although his English skills are now (unfortunately) superior. He frequently stops at Boston Tea Stop for boba tea on his way to class.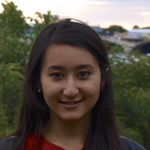 Manizha Kholmatov '17,
Historian
Manizha is a junior HEB concentrator living in Winthrop house. She also works at Widener Library in the Phillips Reading Room! Manizha loves meeting new people, photography and reading.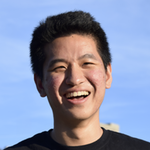 Alex Pai '19,
Recruitment Chair
Alex is a freshman in Canaday and is considering a concentration in Applied Math with an application in biology. He enjoys watching movies, reading non-academic books, following the news, cracking jokes, solving riddles, going to concerts, singing in the car, meeting new people, hearing their stories, and, most importantly, living life ("Life's for the living so live it or you're better off dead" – Passenger).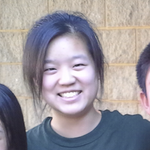 Joy Hui '16,
Senior Rep
Joy is a senior living in Quincy, the People's House. She is studying electrical engineering, and enjoys exploring new restaurants and reading fantasy and science fiction. Joy is also a member of CHANCE Tutors, Chinatown ESL, HCFA, and occasionally gets schoolwork done as well.